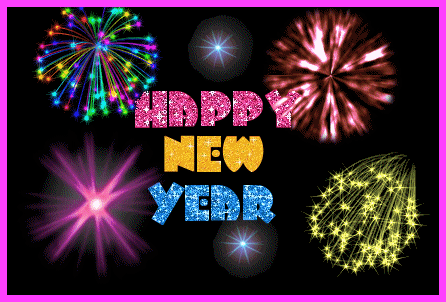 I could sit here and bore you with allot of stuff that doesn't matter, but instead I will be honest and to the point.
2013 is the year where the "new" Infinity Ward "Butchered" Call of Duty: aka: Ghosts. They made the maps too big, guns sound like an air-soft, no hardcore S&D, no theter mode,  and the next gen versions on the PS4 & Xbone are everything but next gen. Plain & Simple: Infinity Ward took all the fun our of COD. Proof: Sales are down 20%; GameStop is taking more trades like never before for ANY Call of Duty game; Gamers just aren't playing it.
2013 is the year where Microsoft really screwed up the Xbox One. With all the momentum in the world coming from the brilliant machine called the Xbox 360, the Xbox One is NO successor. This was a train wreck every step of the way. But even more so after release because, as an avid 360 player, the Xbone is the most messed up menu, functions, game crashing, no cross game party chat, forever two hour game loading machine that I have come to hate. Perhaps Sony should thank Microsoft for being so greedy and stupid, since it has already convert hundreds of thousands of 360 players to the PS4. And to Microsoft, who claims they spent ten million (yes, $10,000,000.00) on the revamped Xbox One controller, what a freaking waste. It must have been $9,900,000.00 on doughnuts and coffee and 100k on the controller.
2013 is the year where Rockstar perfected Grand Theft Auto single player campaign with story, gameplay, and physics. That game is totally awesome and will be even better on the next gen. But what they did with the PS3 and 360 is simply amazing.
2013 is the year we said goodbye to THQ. We will miss you, but you did do this to yourselves.
2013 is the year we said goodbye to G4TV, X-Play, & AOTS (Attack of the Show for the noobs). Remember this: When a door closes a window opens. I hope it's a huge window!
2013 is the year we said goodbye to 1up, the feed, and so many gaming news sites. Take note to the quote above this line.
2013 is the year we said hello to UMG, a pro gaming tournament company that has found it's own with 10k & 20k COD tournaments.
2013 is the year we said hello to Battlefield 4, the only real next gen game on the Xbox One. That game is so real and so fun….except for the sniping. I hate you snipers!
2013 is the year we said hello to 2014. Which means Titanfall. The old Infinity Ward is making it (Respawn Entertainment), and it's going to kick the new Infinity Wards butt. Now we have come full circle. Happy New Year everyone!!!